This content originally appeared on Snook.ca and was authored by Jonathan Snook

It's April 2019. We're in Lima, continuing the journey of going to the world's 50 best restaurants. There are 3 restaurants on the list here in Lima: Astrid & Gaston, Maido, and Central.
It looked like there was availability for all three restaurants and so we booked flights and hotel and then went to reserve the restaurants.
A&G was fine. Maido was great. Central, however, turned out to be full. Turns out, the reservation site for Central shows availability for all of their restaurants and not just Central.
Well, that's unfortunate. With everything else booked, I added my name to the waiting list. Worst case, we'll arrive at the restaurant in hopes of any last minute cancellations.
Nothing opened up.
With an evening free, we make the 45 minute walk over enjoying the quiet evening through one neighbourhood to the next until we arrive in Barranco, just as Central is set to open, pleading for a table. No luck. But they had availability at Kjolle. We could have a drink at the bar, Mayo, while we wait for our table.
Fine.
Mayo
As we sat at the bar waiting, they prepared us a drink. The cocktail looked elaborate with a dash of spice on the top placed with precision. It was presented with a platter of inspiration, where we could see the spices used in the drink. The presentation was amazing.
The drinks take some time to prepare—I think we waited for about 15 minutes. I wondered what that place would be like on a busy evening with 100 people all waiting for their drinks.
Dinner
We hadn't quite finished our drinks when we were escorted to our table on the second floor of the compound. And compound is probably the best way to describe the three restaurants and training facilities surrounded by a high wall. Kjolle, itself, is divided into two sections separated by a glass wall. We're sat at a table at the back, in a room with a half-dozen tables.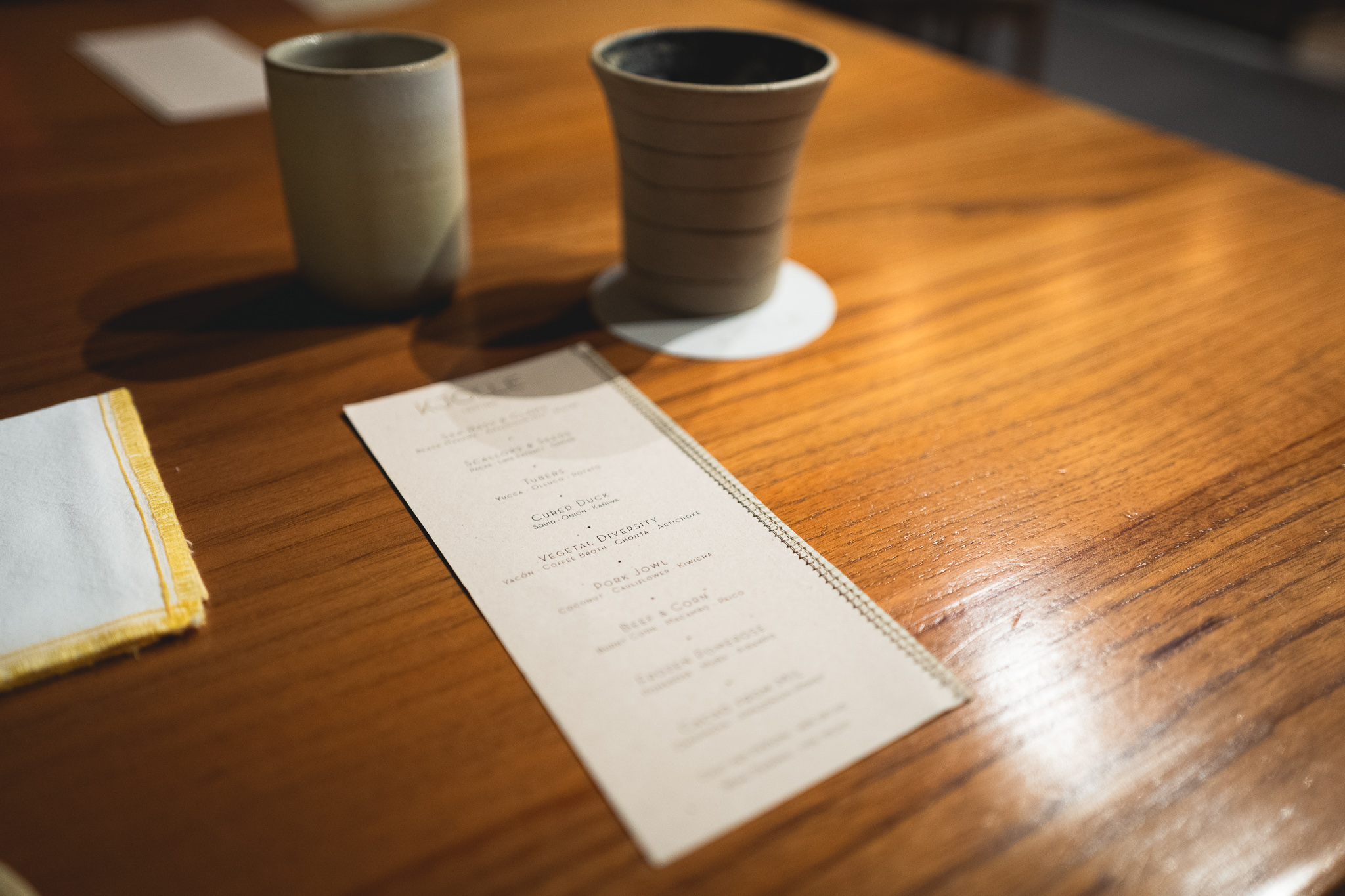 Stunningly, as the place filled, it didn't get louder. In fact, by the end of dinner, we noticed we couldn't overhear a single conversation from any other table. The noise management was superb (and most welcome)!
I don't think I've ever been emotionally moved by a plate of potatoes before. The tubers tart was divine. The potato flavour wasn't too strong. It wasn't too sweet. It was a perfect combination of taste and texture.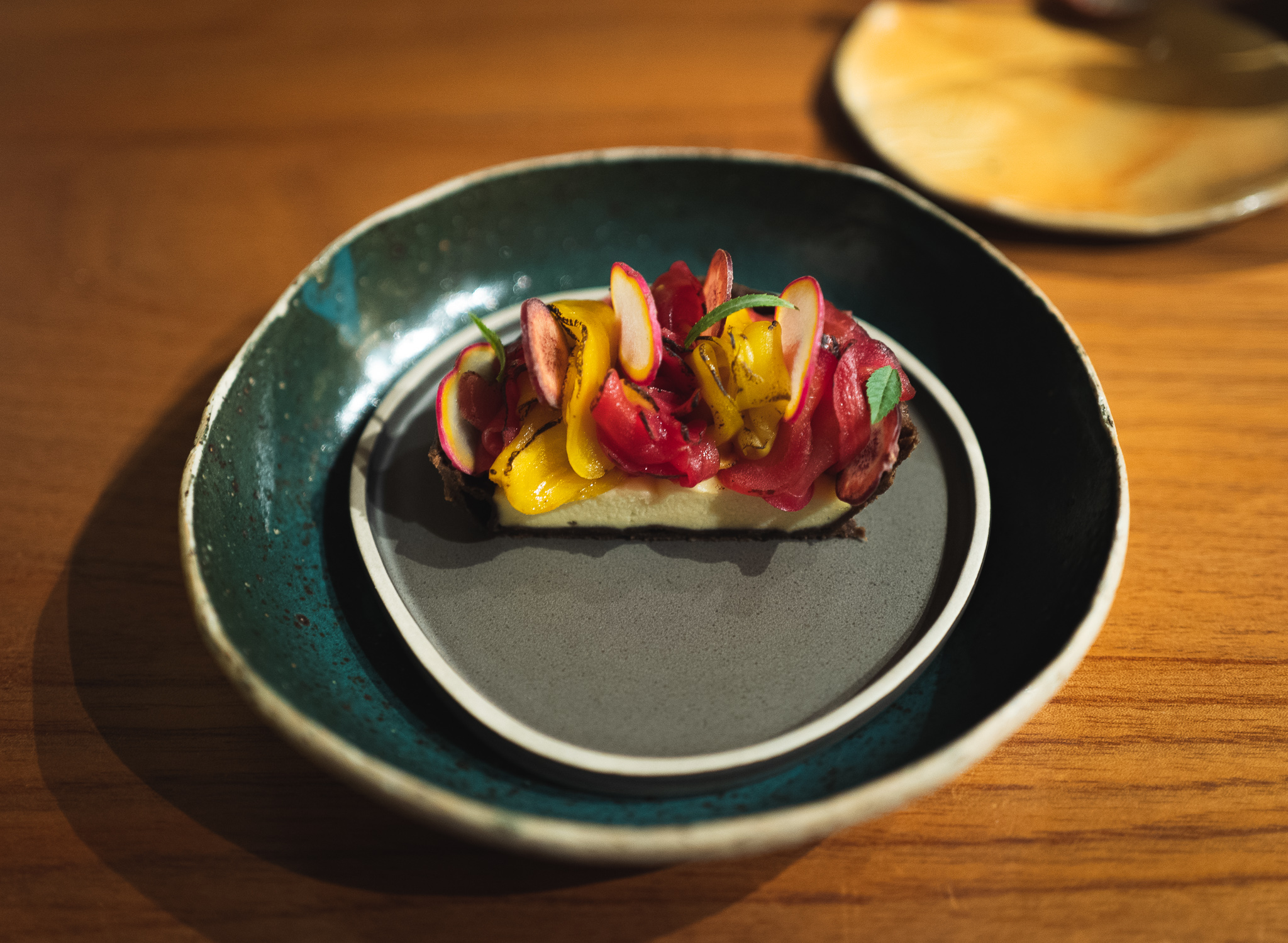 The bread was delicious. The crust was flavourful and tasty with the whipped butter and salsa served with it.
The last two wine pairings were fantastic.
There wasn't a disappointing dish the whole way through, along with some exceptional ones.
I walked away with a mix of emotions. Happy to have enjoyed such a wonderful meal, sad that we weren't able to go to Central, curious about how good Central would be, and excited to plan a return to Lima.
If you find yourself in Peru, come to Lima, and enjoy some of the world's most amazing food at Kjolle.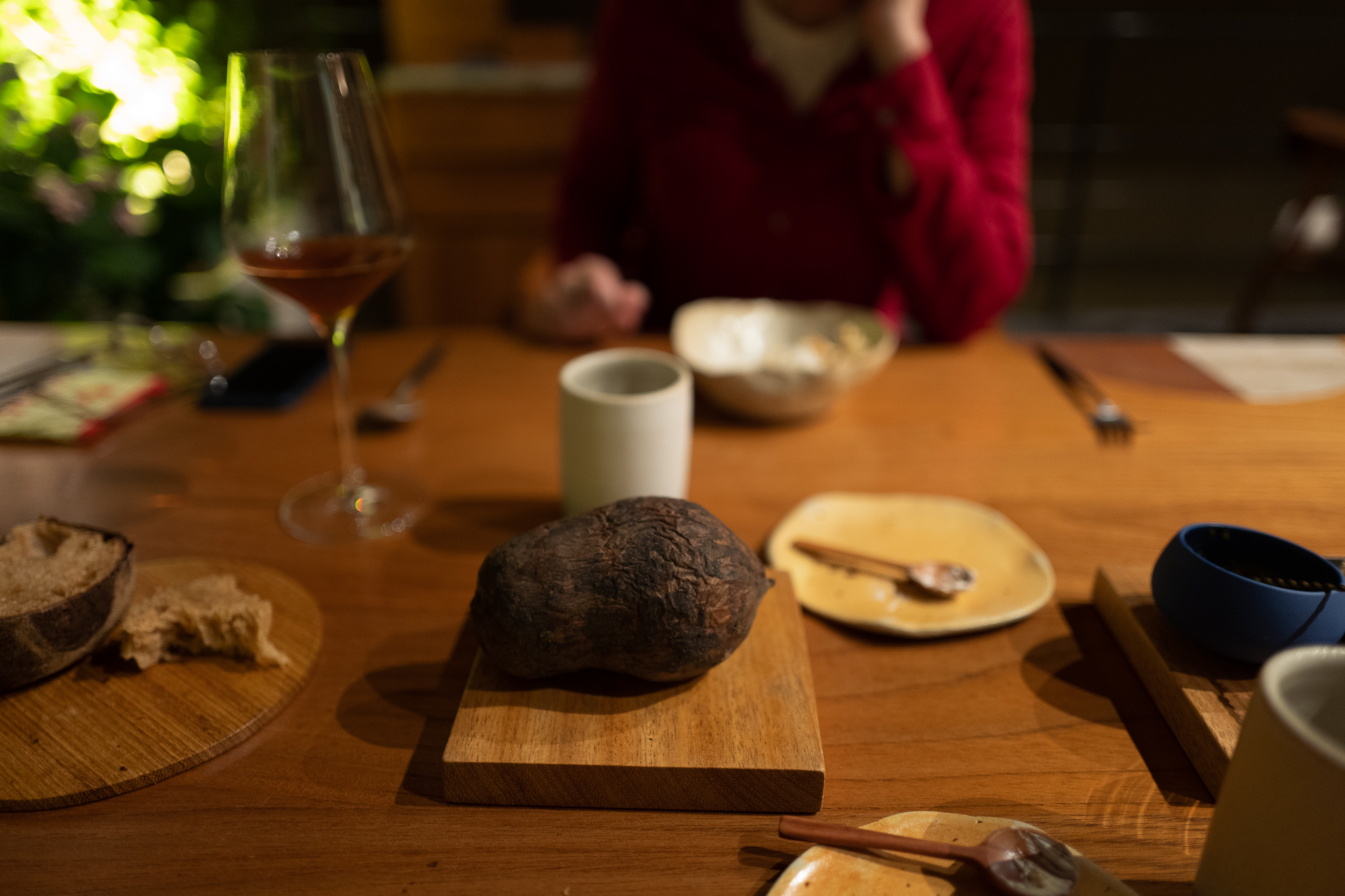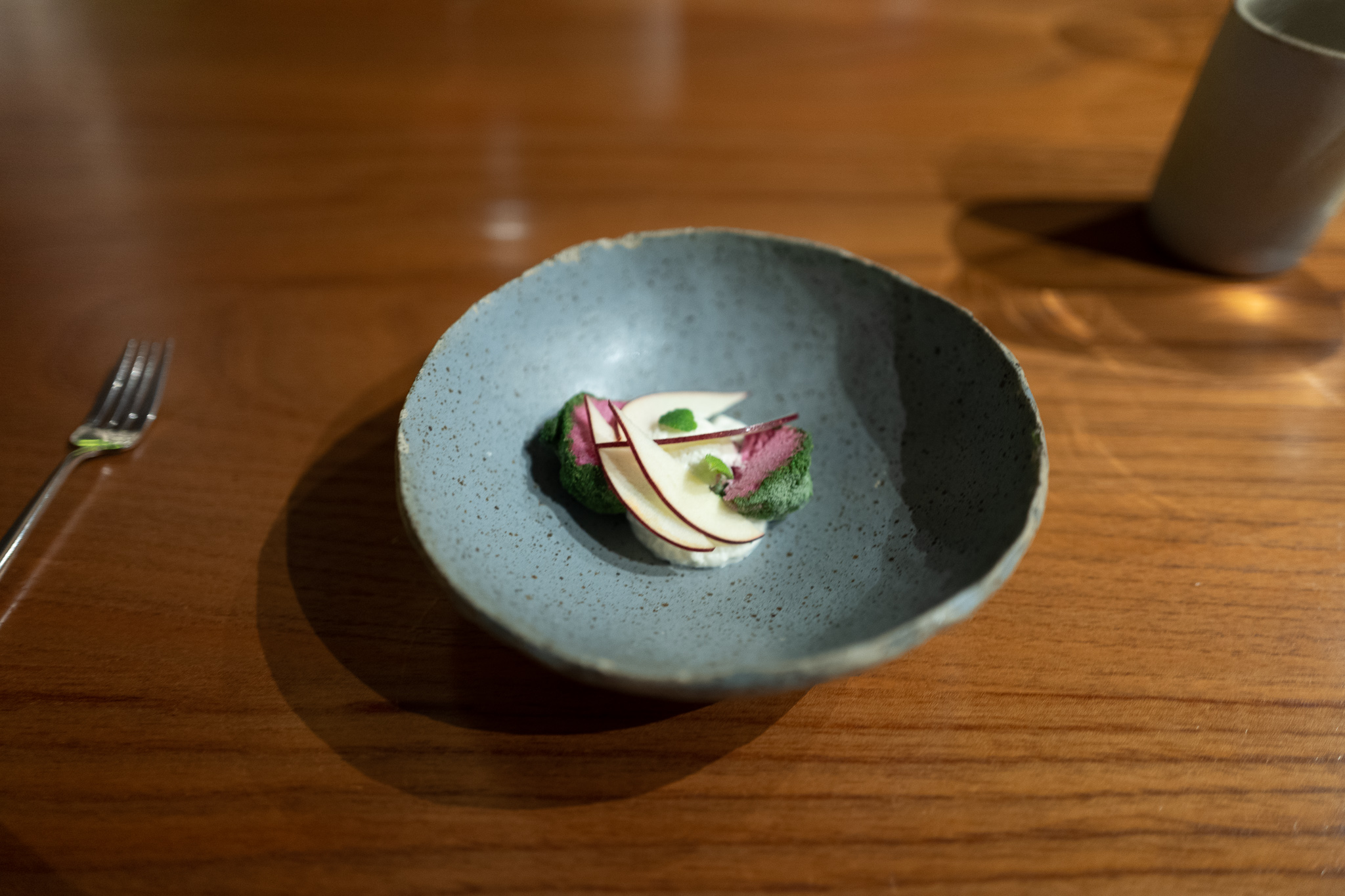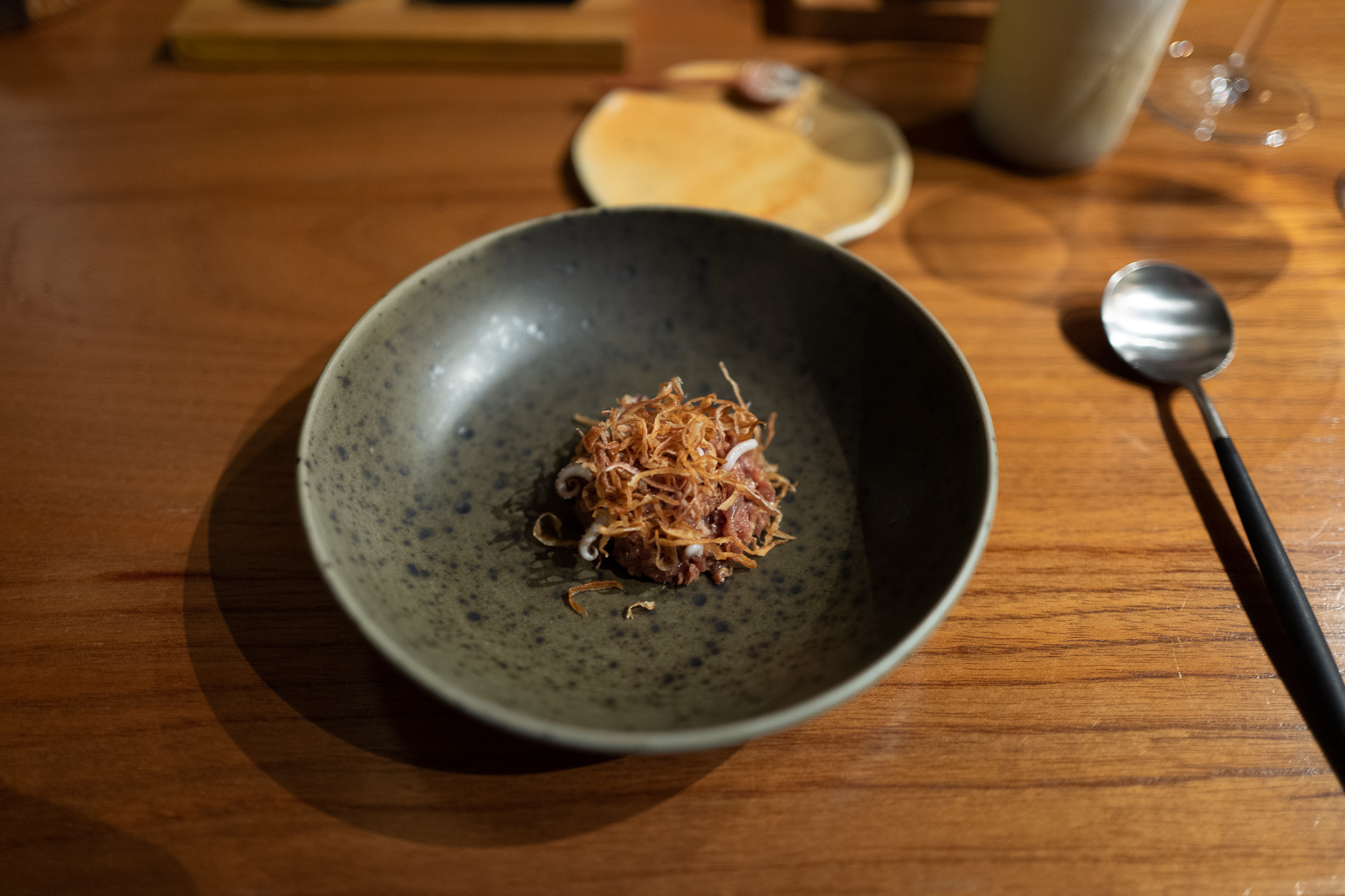 ---
Reply via email

This content originally appeared on Snook.ca and was authored by Jonathan Snook

Print
Share
Comment
Cite
Upload
Translate
APA
Jonathan Snook | Sciencx (2023-12-04T13:05:23+00:00) » Kjolle. Retrieved from https://www.scien.cx/2020/04/28/kjolle/.
MLA
" » Kjolle." Jonathan Snook | Sciencx - Tuesday April 28, 2020, https://www.scien.cx/2020/04/28/kjolle/
HARVARD
Jonathan Snook | Sciencx Tuesday April 28, 2020 » Kjolle., viewed 2023-12-04T13:05:23+00:00,<https://www.scien.cx/2020/04/28/kjolle/>
VANCOUVER
Jonathan Snook | Sciencx - » Kjolle. [Internet]. [Accessed 2023-12-04T13:05:23+00:00]. Available from: https://www.scien.cx/2020/04/28/kjolle/
CHICAGO
" » Kjolle." Jonathan Snook | Sciencx - Accessed 2023-12-04T13:05:23+00:00. https://www.scien.cx/2020/04/28/kjolle/
IEEE
" » Kjolle." Jonathan Snook | Sciencx [Online]. Available: https://www.scien.cx/2020/04/28/kjolle/. [Accessed: 2023-12-04T13:05:23+00:00]
rf:citation
» Kjolle | Jonathan Snook | Sciencx | https://www.scien.cx/2020/04/28/kjolle/ | 2023-12-04T13:05:23+00:00
https://github.com/addpipe/simple-recorderjs-demo