I'm really looking forward to October, where I get to return to Portugal to speak at LXJS in Lisbon.
One of the reasons I jumped at the chance to speak at LXJS was their fantastic Code of Conduct. After hearing some horror stories from other women speakers, I wish more conferences had this sort of approach. It's friendly, not strict, and lets everybody know where they stand.
The tickets are incredibly reasonable for a two-day event, and it looks like Lisbon is well-worth a holiday so a conference there is a bonus!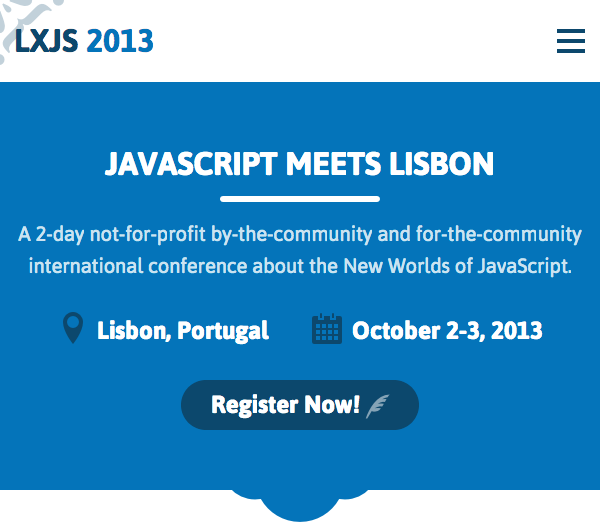 Read the original post, 'Speaking at LXJS in Portugal'.