Yesterday the first episode of the Beyond Ink podcast went live. This was a podcast that Rachel had in the works for a while, and we first recorded together a few months ago. Last week we re-recorded that episode, so everything was up-to-date, and I had a fancy new microphone so I didn't sound as terrible as I did on the last Unfinished Business.
Rachel and I chatted about process, the type of work we like to do and inspiration, amongst other things. I think this will shape up to be a great podcast for insights into different designer's working processes.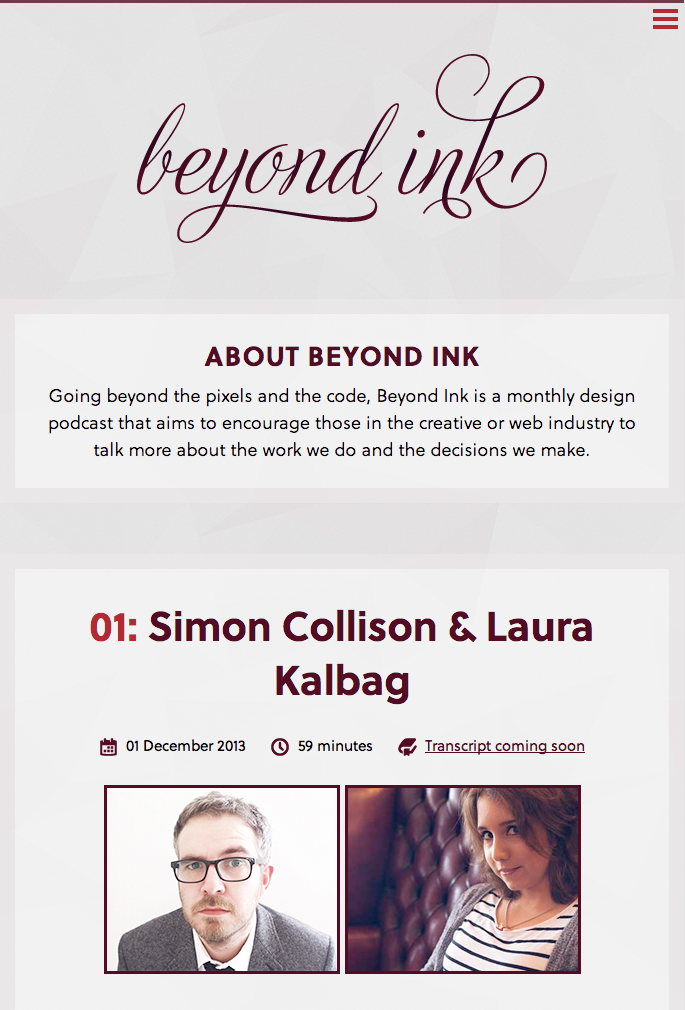 Read the original post, 'Guest on Beyond Ink podcast'.