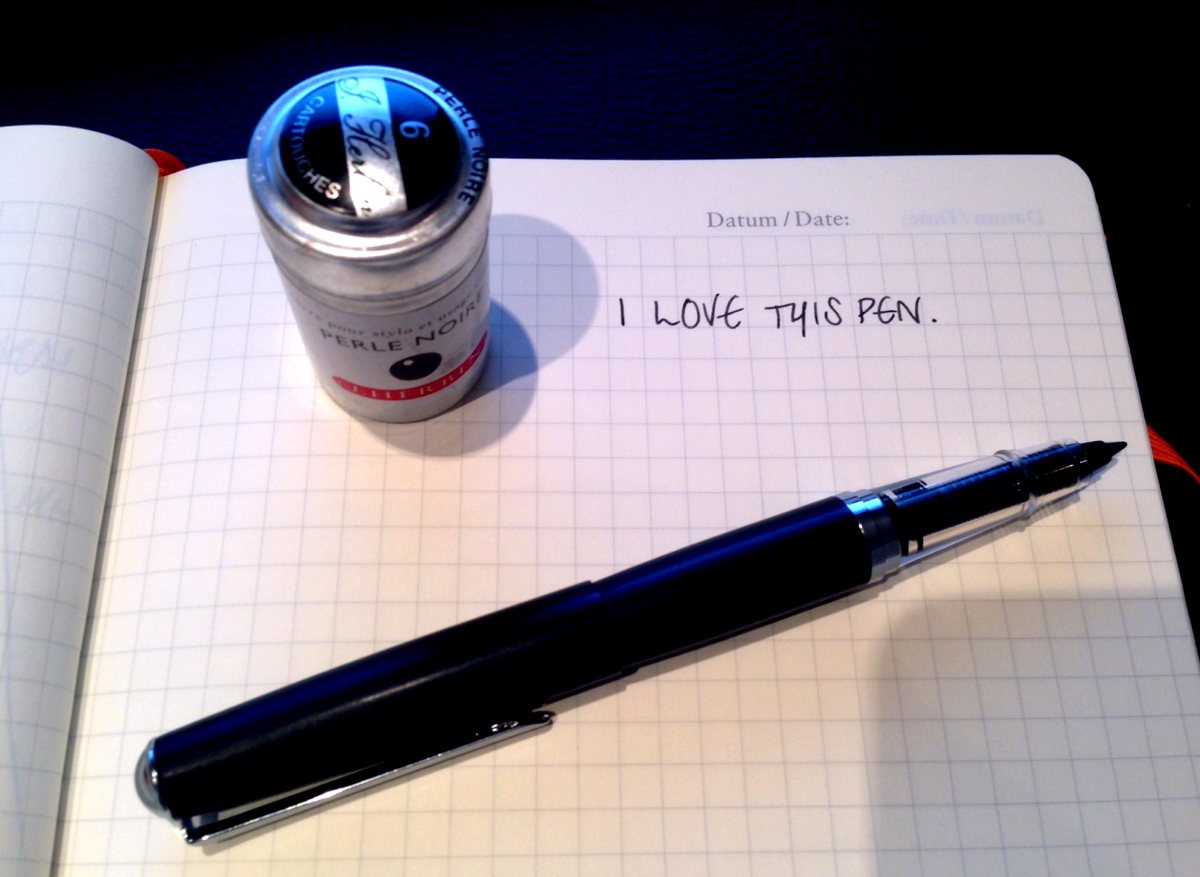 It's a J Herbin metal pen. It's a rollerball but it takes any standard ink cartridge. I use it with the J Herbin ink cartridges as they come in loads of different colours and packaged in cute little tins.
It's taken me years to find my ideal pen. I have small hands so I need something that isn't too chunky or heavy. The J Herbin pen has a quality weight but doesn't hurt if I've been writing for a while. The ink is smooth and strong, so it leaves a lasting mark on the paper but doesn't show through too much to the other side. The other colours (I have red, dark pink and violet) are slightly lighter but still strong and consistent inks.
For someone who starts every project, post and sketch in a notebook, this pen means a lot to me. And it didn't even cost very much. This pen has reinforced my belief that it's worth holding out for good tools, keeping on looking for the right tool for the job, and not putting up with something that doesn't work for me. It's an approach I've started to take with software too. Life's too short to use a rubbish pen.
---
And if you're curious, my notebook is a Leuchtturm1917 squared notebook. I wrote about that a few years ago…
5 comments
Read the original post, 'I love this pen'.