Last week, the wonderful Ashley Baxter asked me about how I got into public speaking. Ashley asked a few cool people, and published their public speaking stories on the Insurance By Jack blog.
By the way, if you want business insurance, you really should get a quote from Insurance By Jack.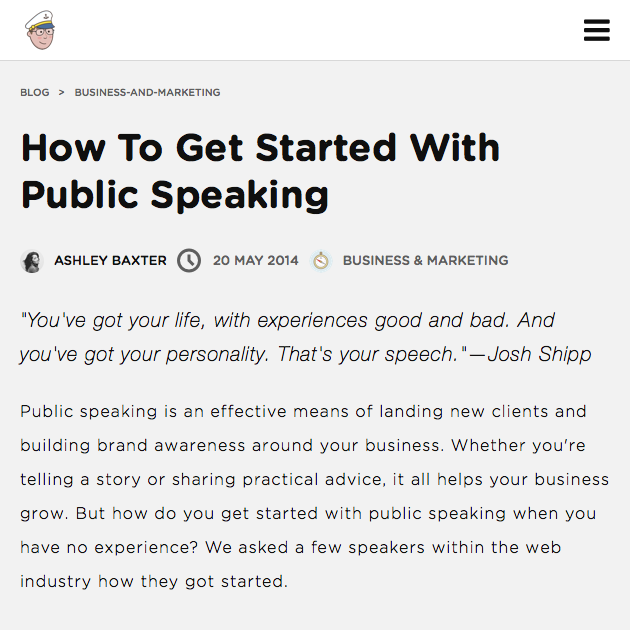 Read the original post, 'How to get started with public speaking'.