After three years of work, I can finally tell you that I've written a book for A Book Apart about web accessibility called Accessibility For Everyone.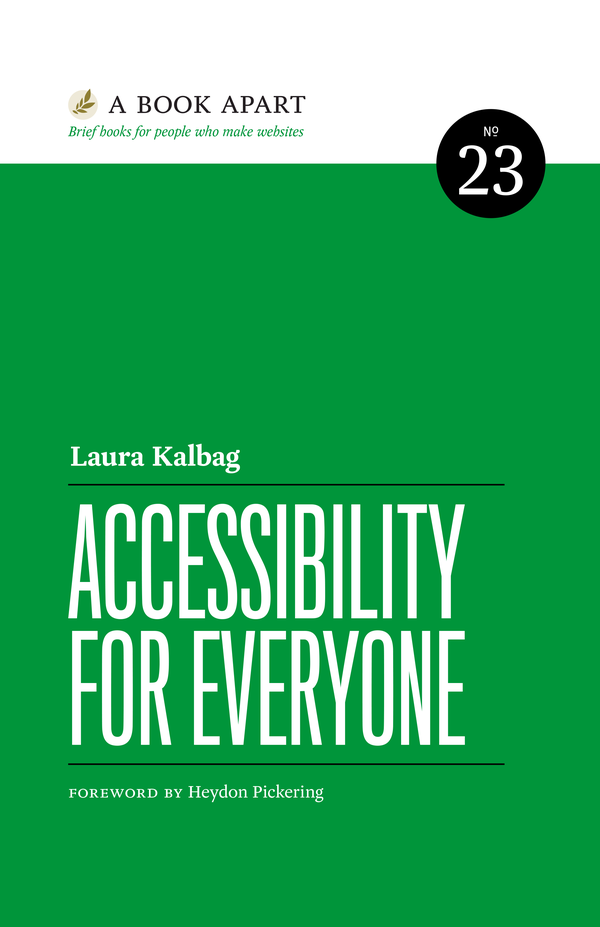 In case you've not heard of web accessibility (you wouldn't be the first!), web accessibility is the degree to which a website is usable by as many people as possible. A lot of material around accessibility focus on making websites usable by people with different types of disabilities and impairments, but designing inclusively for a wide range of needs will generally make websites more usable for everyone.
There is a huge wealth of information about accessibility from accessibility experts on the web. But where do you start? This is why I wrote Accessibility For Everyone. I want to help you learn the foundations of accessibility, and point you in the direction of the accessibility experts I learn from so we can keep making the web better.
Accessibility For Everyone will be published in a few months, and you can sign up to be notified when we launch on the A Book Apart website. If you forget, don't worry, I'll probably be going on about this for a long time to come… ?
10 comments
Read the original post, 'Accessibility For Everyone'.