This content originally appeared on Brave's Latest News on Brave Browser and was authored by Brave's Latest News on Brave Browser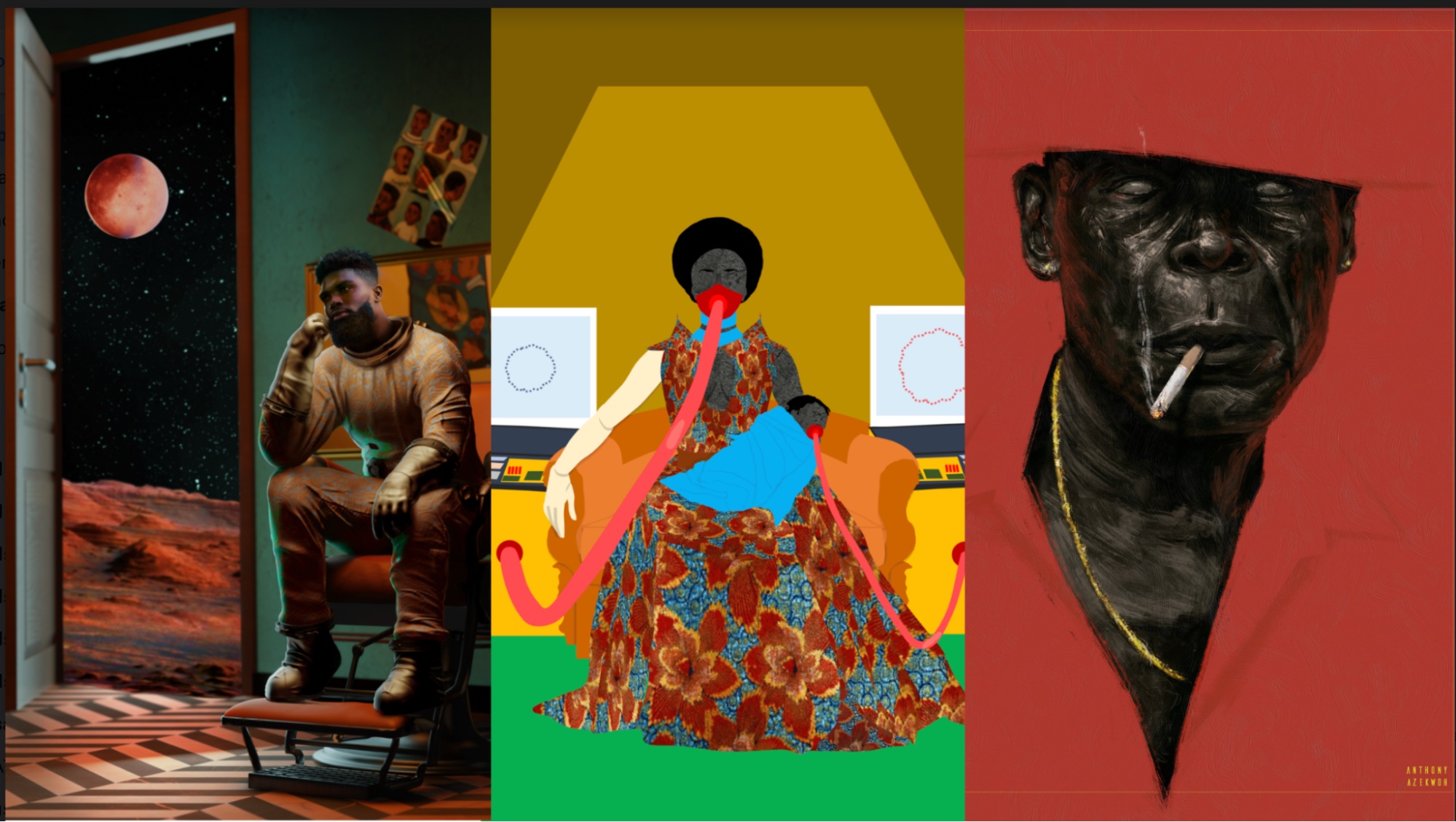 Wednesday, May 25, 2022 – Lagos, Nigeria – AfrofutureDAO and Brave are excited to announce a partnership to amplify African creators to the global Web3 community.
Brave and AfrofutureDAO will iterate on a series of creator NFT pilots, with the aim of generating novel Web3 case studies that amplify African creators through Brave's privacy-preserving ad platform with a large, crypto-friendly addressable user base, and native Web3 wallet. AfrofutureDAO was incubated as a part of Seed Club's 2nd cohort and was instigated by Osinachi, Andrew Berkowitz, and Salim Amin.
The DAO provides NFT creation and distribution services for the emerging African NFT and metaverse economy. AfrofutureDAO aims to be an accelerant for African artists, cultural institutions, and creative industries to successfully enter into Web3. With partners like Seed Club and the Museum of Crypto Art, AfrofutureDAO aims to grow a Web3 distribution platform to help African voices to reach the global stage in Web3.
The partnership will kick off on May 30th when artists from the 3rd cohort of commissioned African creators will drop their NFTs. Brave will promote the drop via a series of digital activations, Sponsored Images, and push advertising on its ad platform. Brave has over 55 million monthly active users and over 1.5 million certified Creators.
"Africa has lost a lot of digital opportunities in the past. With Web 3.0, it's time to make up for what was lost, and that's what Afrofuture seeks to inspire," said Osinachi, Core Instigator at AfrofutureDAO and Africa's leading crypto artist. "The DAO is leading the way in positioning Africa for what it should gain through the blockchain."
"Brave is excited to be partnering with AfrofutureDAO and using Web3 to drive awareness for creators in Africa. Web3 is a global movement, empowering people by fundamentally improving how value is exchanged on the Web," said Luke Mulks, Vice President of Business Operations at Brave. "As a user-first platform that onboards millions onto Web3 and the attention economy with the Basic Attention Token (BAT), Brave looks forward to working closely with AfrofutureDAO on this drop and in future work where we can add value for people in their regions."
To date, AfrofutureDAO has generated 36.45 ETH across 2 NFT auctions. The DAO organizes a flagship quarterly NFT drop week where they drop 5 history NFTs and 5 still photographs from African history. By increasing these drops, AfrofutureDAO is establishing a sustainable community-owned launchpad for African cultural media.
African artists can apply to join the Afrofuture creator commissioning program which runs in a cohort model. The DAO is currently a team of 8 core team members with 91 active token holders and are continuing to chart a path towards becoming a fully Decentralized Autonomous Organization, powered by the Afrofuture token.
To learn more about AfrofutureDAO, visit https://afrofuture.ai
---
About AfrofutureDAO
AfrofutureDAO is a Community DAO, launched as a part of Seed Club's 2nd cohort, on a mission to fully unlock the value of Africa's history and creative industries in Web3. We do this through curated NFT drop weeks, bespoke metaverse events for African brands, and 1/1 commissioning of Africa's top creators.
About Brave
Brave Software's fast, privacy-oriented browser, combined with its blockchain-based digital advertising platform, is reinventing the Web for users, publishers, and advertisers. Users get a private, speedier Web experience with much longer battery life, publishers increase their revenue share, and advertisers achieve better conversion. Users can opt into privacy-respecting ads that reward them with the Basic Attention Token (BAT), a frequent flyer-like token they can redeem or use to tip or contribute to publishers and other content creators. The Brave solution is a win-win for everyone who has a stake in the open Web and who is weary of giving up privacy and revenue to the ad-tech intermediaries. Brave currently has over 55 million monthly active users and over 1.5 million Verified Publishers. Brave Software was co-founded by Brendan Eich, creator of JavaScript and co-founder of Mozilla (Firefox), and Brian Bondy, formerly of Khan Academy and Mozilla.
For more information, visit https://brave.com/ or follow the company on Twitter @brave.

This content originally appeared on Brave's Latest News on Brave Browser and was authored by Brave's Latest News on Brave Browser

Print
Share
Comment
Cite
Upload
Translate
APA
Brave's Latest News on Brave Browser | Sciencx (2023-09-23T07:00:35+00:00) » AfrofutureDAO announces partnership with Brave browser to amplify and support indigenous African creators. Retrieved from https://www.scien.cx/2022/05/25/afrofuturedao-announces-partnership-with-brave-browser-to-amplify-and-support-indigenous-african-creators/.
MLA
" » AfrofutureDAO announces partnership with Brave browser to amplify and support indigenous African creators." Brave's Latest News on Brave Browser | Sciencx - Wednesday May 25, 2022, https://www.scien.cx/2022/05/25/afrofuturedao-announces-partnership-with-brave-browser-to-amplify-and-support-indigenous-african-creators/
HARVARD
Brave's Latest News on Brave Browser | Sciencx Wednesday May 25, 2022 » AfrofutureDAO announces partnership with Brave browser to amplify and support indigenous African creators., viewed 2023-09-23T07:00:35+00:00,<https://www.scien.cx/2022/05/25/afrofuturedao-announces-partnership-with-brave-browser-to-amplify-and-support-indigenous-african-creators/>
VANCOUVER
Brave's Latest News on Brave Browser | Sciencx - » AfrofutureDAO announces partnership with Brave browser to amplify and support indigenous African creators. [Internet]. [Accessed 2023-09-23T07:00:35+00:00]. Available from: https://www.scien.cx/2022/05/25/afrofuturedao-announces-partnership-with-brave-browser-to-amplify-and-support-indigenous-african-creators/
CHICAGO
" » AfrofutureDAO announces partnership with Brave browser to amplify and support indigenous African creators." Brave's Latest News on Brave Browser | Sciencx - Accessed 2023-09-23T07:00:35+00:00. https://www.scien.cx/2022/05/25/afrofuturedao-announces-partnership-with-brave-browser-to-amplify-and-support-indigenous-african-creators/
IEEE
" » AfrofutureDAO announces partnership with Brave browser to amplify and support indigenous African creators." Brave's Latest News on Brave Browser | Sciencx [Online]. Available: https://www.scien.cx/2022/05/25/afrofuturedao-announces-partnership-with-brave-browser-to-amplify-and-support-indigenous-african-creators/. [Accessed: 2023-09-23T07:00:35+00:00]
rf:citation
» AfrofutureDAO announces partnership with Brave browser to amplify and support indigenous African creators | Brave's Latest News on Brave Browser | Sciencx | https://www.scien.cx/2022/05/25/afrofuturedao-announces-partnership-with-brave-browser-to-amplify-and-support-indigenous-african-creators/ | 2023-09-23T07:00:35+00:00
https://github.com/addpipe/simple-recorderjs-demo